The Angara Triangle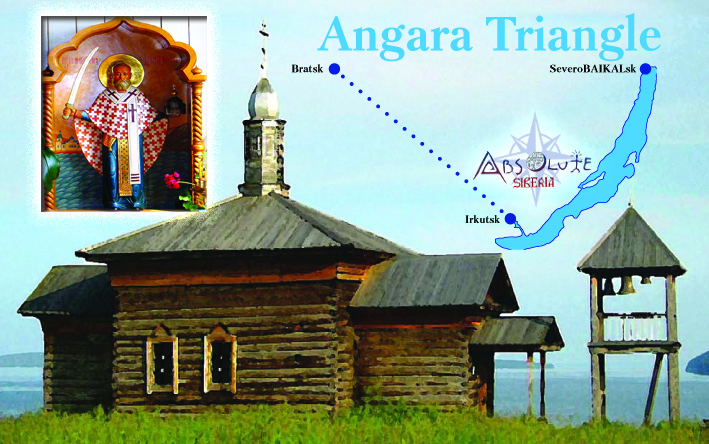 Highlights: The "Angara Triangle" – a new sustainable tour besides exploring Irkutsk and Lake Baikal, highlights hikes to one of the Mother-Earth power spots on Baikal, boat ride on the Russia's nicknamed "Dragon Lake" unique for its bird-watching resources, archeological treasure of Malta (Siberia's richest & oldest site of prehistoric, preserved intact art), stopovers in unique Siberian villages where famous Russian author V. Rasputin was born, the Decembrists' revolutionaries and Bolsheviks alike including Stalin stayed in exile; culture and folklore of t native Buryat & Russian communities who live in the backcountry of Siberia; the 'brother" city of Bratsk with its great culinary and Bratsk Hydro Power Station; living legacy of native Siberian & Russian history & culture - "The Angara village" of original wooden structures, take a train ride on BAM Railway to the north of Baikal to meet the Evenk reindeer people, visit the oldest Russian settlement in the north of Baikal before cruising the entire length of Lake Baikal from north to south in one day by hydrofoil.
Duration/availability: 10 days/9 nights/ mid June –mid September;
Read the itinerary...
Cultures & Eco-trails of Southern Baikal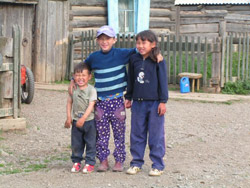 Highlights: Be introduced to local ways of life, enjoy mini-cruise on Baikal and ride on historical and current Trans-Siberian railways, do great sightseeings both in Irkutsk and Ulan Ude – with visits to famous Russian Datsan and Old Believers' village included.
Duration/availability: 8 nights/9 days; June - mid October
Logistical details: After exploration of Irkutsk spend a couple of nights at a Siberian family on the shore of Lake Baikal with hiking and picnic in the national park, on day 4 proceed on ride along the Old Round Railway , then overnight in the southernmost part of the lake in a cozy hotel before changing it for the overnight train to Ulan Ude where during the last tour days you will do great sightseeing tours of this city and its environs. Read the itinerary…

The Cradle of Shamanism & Two Great Lakes of Asia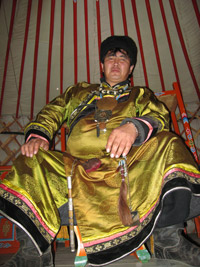 Highlights: Be introduced to Two Great Lakes of Asia – Russia's Baikal –"Well of the Planet Earth"- and "Mongolia's best kept secret" – Lake Hovsgol, the culture and primordial ways of life of Northern Mongols and the Tunka valley Buryats while visiting shamanists' renowned sacral places (including the cave of the Great Shaman Dayan Derghe), Mongolian National Naadam Festival, undertake Mongolia's longest lake cruise and more… in a way that will not damage the environment & culture of local communities but benefit them.
Duraion/ availability: 12 nights/13 days; July
Logistical details: after short exploration of Irkutsk drive through so-called "Siberian Switzerland" – Tunka valley to cross the Russo-Mongolian border and continue further to Lake Hovsgol from where you cruise this lake from north to south, proceed then via Nadam festival grounds on 2-day horseback portion of the trip to the Grand Cave of shamanists, finally on day 8 returning to the start point of the trip , and before leaving from Irkutsk have time to visit popular Listvyanka settlement on Lake Baikal. Read the itinerary...